Welcome
---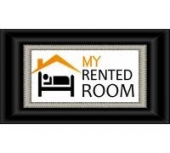 Welcome to MyRENTEDroom.com!  Let's face it, the economy has left homeowners scrambling for extra income and renters, especially those with challenged credit, searching for affordable housing options.  Both turn online for possible but impersonal solutions.  MyRENTEDroom offers personalized, one-on-one options for both.  We solve the headaches of searching online for quality tenants or safe & affordable housing.  We partner with homeowners and real estate investors to create & market shared housing, private room rentals & private apartments.   Our tools and methods are honed from the experiences of our founder's many years as a real estate investor.  Whether you are looking to share a home in Alpharetta or Roswell, find a terrace or private studio apartment in Dunwoody or would like to offer a private room for rent anywhere in metro Atlanta or Athens, you've found the right resource.
If you are a homeowner looking to create extra income by renting an extra room, finished basement or inlaw suite, MyRENTEDroom.com is the perfect resource for you.  If you are a potential renter looking to save time and money while finding a great place to live that fits your budget, MyRENTEDroom is the choice for you!  We spend a lot of time with our partners and renters, getting to know them, their needs and their personalities.  There is nothing more intimate than sharing your home and the time we invest in getting to know you assures you that together, MyRENTEDroom will help you make a great match!
Note – to return to the home page on our site, please click on the MyRENTEDroom.com logo on the upper left corner of any page!